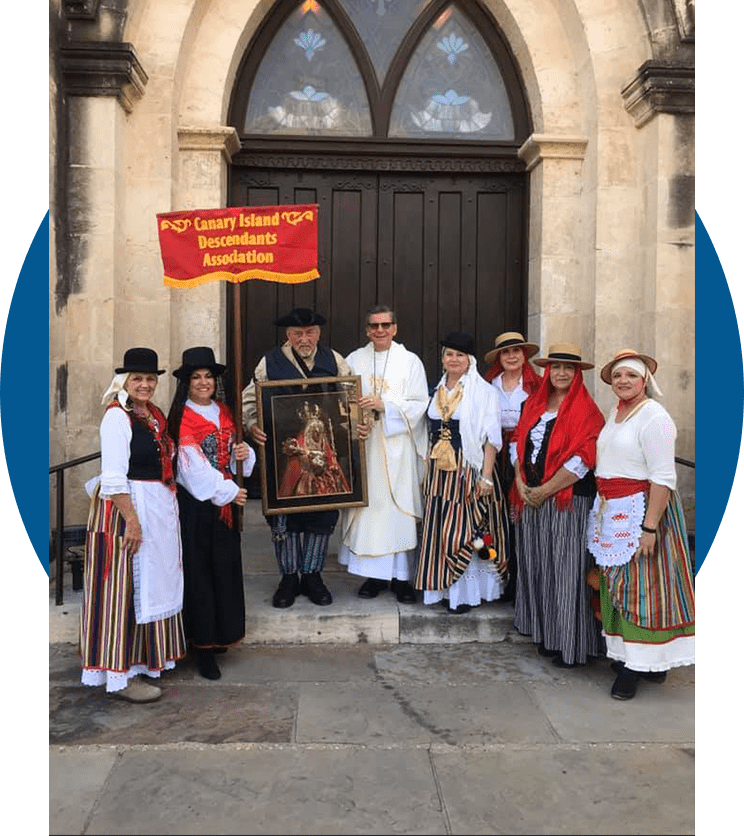 Who We Are
Established in 1977, the Canary Islands Descendants Association is a lineage society whose members trace their family history to the original 16 Canary Islands families to settle in San Antonio. On March 9th, 1731, these 56 people arrived at Presidio San Antonio de Béxar after traveling more than 5,000 miles to settle in a foreign land. They are responsible for creating the first chartered civilian community and first municipal government in Texas.
Our History
Our History in Texas began almost half a century before our ancestors first arrived. In 1685, Fort St. Louis was established by Rene-Robert Cavelier, Sieur de La Salle, near Matagorda Bay, Texas. After Spain authorized and funded several expeditions into Texas, starting in 1690, Martín de Alarcón's trip in May 1718 established the Presidio San Antonio de Béxar and the Misión San Antonio de Valero along the banks of San Pedro Creek.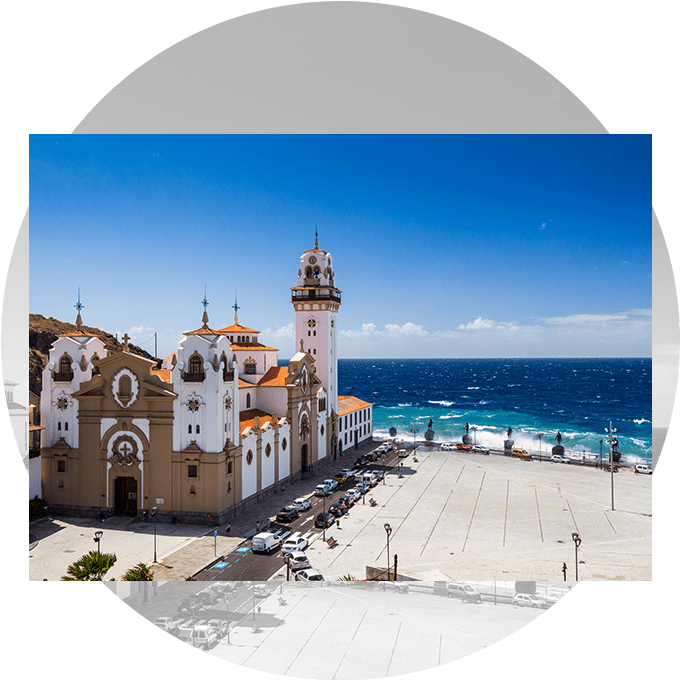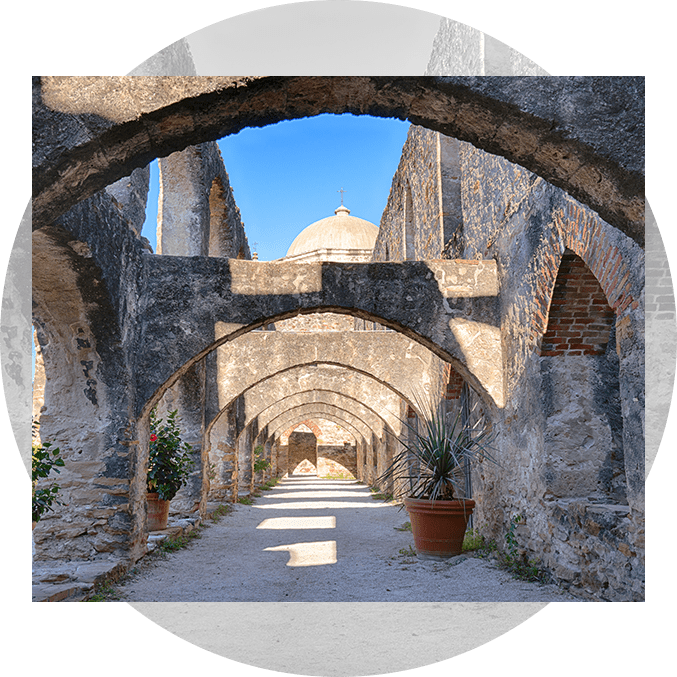 The first Spanish expeditions, or Entradas, taught officials a valuable lesson on the significance of establishing communities in Texas if they wanted to maintain their claim on this territory. El Marques de San Miguel de Aguayo recommended steps to settle 400 families between San Antonio and East Texas missions, one-half of the settlers to be recruited from Galicia, the Canary Islands, and Havana. In 1729, Spain's King Felipe V approved El Marques' plan and solicited families from the Canary Islands to settle Téjas.
This is where our Journey began.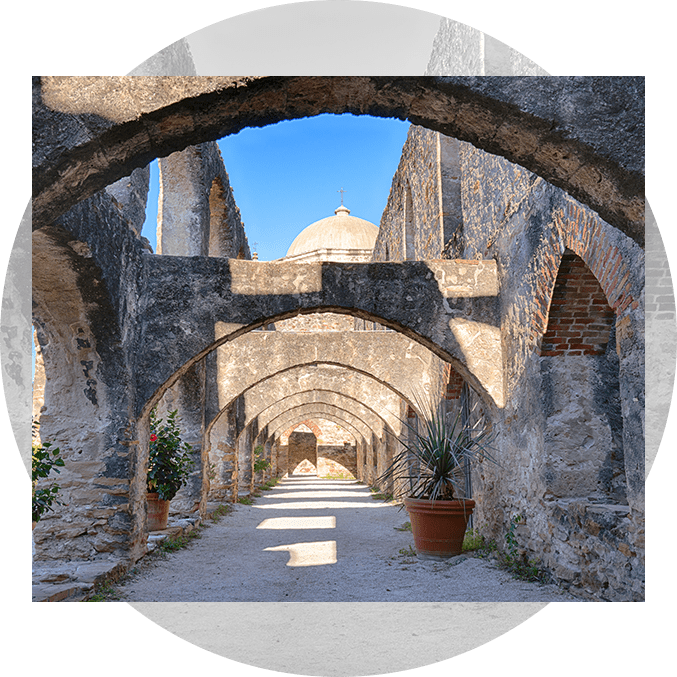 Our Commitment
To Educating Texans on the Lasting Contributions of Canary Islanders
As a 501(c)3 non-profit organization, our commitment is to bring awareness to our ancestors contributions to San Antonio and Texas. Our members share a passionate commitment to:
Our Membership
CIDA continues to honor our Canary Islands ancestors' by welcoming new members to our organization.
We encourage membership applications as long as you meet the application requirements. Our members fall into one of five membership tiers based on their ancestry and age.
Interested in Membership?
Joining CIDA allows you the opportunity to become fully immersed in the history of Texas.
Whether you're a direct descendant or you're interested in becoming a friend of CIDA, get in touch with us for more information and answers to all your questions.